Locomotive 1811
---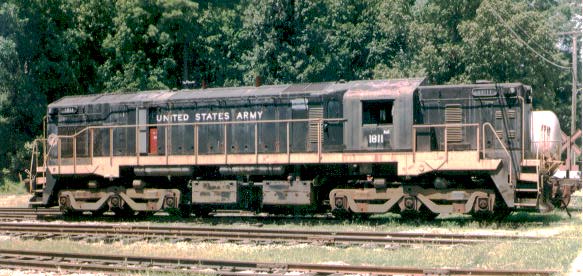 View of unit 1811 at Ft. Eustis. Picture by Shane G. Deemer (1996).
This unit was recently (1996) donated to the USArmy museum of Transportation in Ft. Eustis, Virginia.
Unit 1811 came from the Sunny Point Army Depot (NC), where it resided along with 1808 and 1810. It was transferred to Ft. Eustis between early december 1995 and january 1996.
The idea is to place it in the museum, but there isn't enough room there now to do so. Unit 1811 sits by the enginehouse, awaiting renovation and track space at the museum.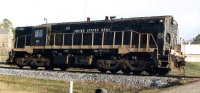 Unit 1811 at Ft. Eustis. Photo by Chris Zeitvogel, february 1998)

Here are two pictures of unit 1811, taken by Pete Piszcek on november 24, 2000 at Fort Eustis.
---